Con el reciente lanzamiento de la cápsula Orión y el estreno de Interstellar de Christopher Nolan, se le hace creer al humano que existe la posibilidad de que algún día se podrá salir de la tierra y poblar otro planeta, tal como se ha visto en películas que exploran teorías sobre la vida en Marte u otra galaxia, en su mayoría todas terminan en tragedia, tal vez sea algo imposible.
Notas relacionadas:
Cómo el busto de Obama fue impreso en 3D y no pintado
La artista que manipula el agua con tan sólo el poder de su mente
FONTSPIRATION: la app que te permite crear gif tipográficos en segundos

Mientras se escriben teorias nuevas sobre vivir en otro planeta y se comprueban las del pasado, al séptimo arte le gusta experimentar con historias que se desarrollan fuera del planeta tierra, diseñar nuevas naves espaciales que en la realidad no existe e inventarse hasta planetas y habitantes extraños.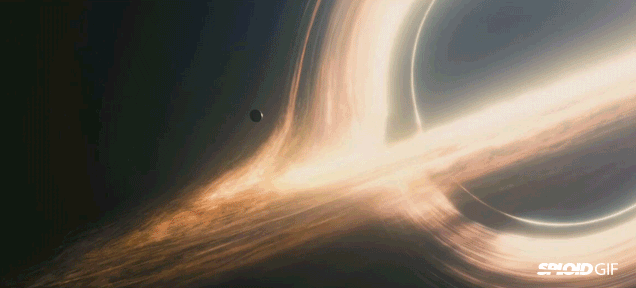 En el cine todo se puede y la esperanza es lo último que muere, razón por la que el tema del espacio exterior es una obsesión que a los directores y guionistas les gusta explorar por su infinita creatividad ficticia.
Para recalcar precisamente eso, el director de cine Max Shishkin, recopiló en un video escenas de películas que han representado este género de la cinematografía, en total 35 películas que se desarrollan no en este planeta.
Bajo el nombre de Cinema Space Tribute, el video tiene de fondo la banda sonora de Interstellar y la voz del actor Anthony Hopkins quien recita el poema Do not go gentle into that good night, de Dylan Thomas.
Se pueden apreciar películas como 2001: A Space Odyssey (obviamente), Alien, Gravity, Moon y Solaris. Escenas emblemáticas, otras no tantas, pero todas unidas por la impresionante mirada del mundo desde afuera.
«2001: A Space Odyssey» (1968, dir. Stanley Kubrick)
«Alien» (1979, dir. Ridley Scott)
«Aliens» (1986, dir. James Cameron)
«Armageddon» (1998, dir. Michael Bay)
«Avatar» (2009, dir. James Cameron)
«Battleship» (2012, dir. Peter Berg)
«Cargo» (2009, dir. Ivan Engler, Ralph Etter)
«Elysium» (2013, dir. Neill Blomkamp)
«Europa Report» (2013, dir. Sebastián Cordero)
«Event Horizon» (1997, dir. Paul Anderson)
«Gravity» (2013, dir. Alfonso Cuarón)
«Guardians of the Galaxy» (2014, dir. James Gunn)
«Interstellar » (2014, dir. Christopher Nolan)
«Lockout» (2012, dir. James Mather, Stephen St. Leger)
«Lost in Space» (1998, dir. Stephen Hopkins)
«Man of Steel» (2013, dir. Zack Snyder)
«Mission to Mars» (2000, dir. Brian De Palma)
«Moon» (2009, dir. Duncan Jones)
«Oblivion» (2013, dir. Joseph Kosinski)
«Pandorum» (2009, dir. Christian Alvart)
«Prometheus» (2012, dir. Ridley Scott)
«Solaris» (1972, dir. Andrey Tarkovskiy)
«Solaris» (2002, dir. Steven Soderbergh)
«Star Trek» (2009, dir. J.J. Abrams)
«Star Trek: Into Darkness» (2013, dir. J.J. Abrams)
«Star Wars: Episode IV – A New Hope» (1977, dir. George Lucas)
«Star Wars: Episode VI – Return of the Jedi» (1983, dir.Richard Marquand)
«Starship Troopers» (1997, dir. Paul Verhoeven)
«Sunshine» (2007, dir. Danny Boyle)
«The Fountain» (2006, dir. Darren Aronofsky)
«The Hitchhiker's Guide to the Galaxy» (2005, dir. Garth Jennings)
«The Last Days on Mars» (2013, dir. Ruairi Robinson)
«The Signal» (2014, dir. William Eubank)
«Thor: The Dark World» (2013, dir. Alan Taylor)
«Transformers: Dark of the Moon» (2011, dir. Michael Bay)
Via Sploid.